Conversations with Jim Reuter, CEO of First Bank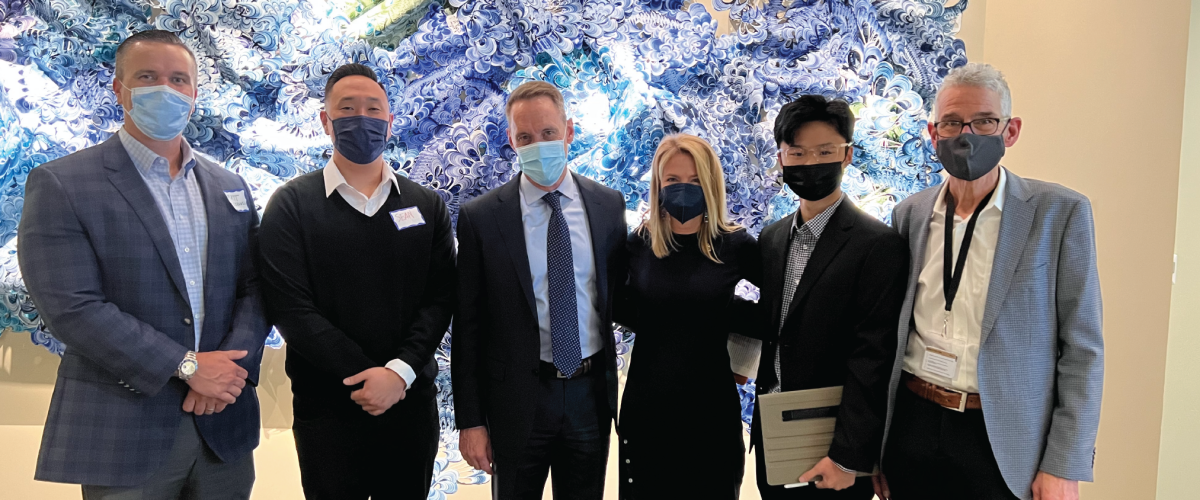 Jim Reuter, CEO of First Bank, joined students from CU Denver's Business School for an evening of conversation and networking Feb. 9 at the Jake Jabs Center.
During the conversation, Jim shared his insights on how to lead in an ever-changing world and ways to guide businesses to success. When asked about leadership planning strategies, Jim said that great leaders plan clear strategies and goals to achieve defined business goals. Having your compass set drives productivity around what companies plan to do today and in the years to come.
When asked how he handles the unexpected, Jim's shared leaders must remain flexible and open to shifts. Leaders who possess the ability to adapt and collaborate on solutions allow companies to persevere in the face of unexpected change without compromising integrity.
First Bank's ability to adapt quickly under pressure has been instrumental during the COVID-19 pandemic. With so many unknowns, Jim was challenged as a leader and shared First Bank's achievements in navigating big increases in managing online purchases through online systems, as well as changes in consumer protections. SBA paychecks.
Jim also encouraged leaders to be authentic and open to listening to everyone in the room. He shared his personal strategy of always being the last person to present in a meeting so everyone around him feels heard.
"I'm not the smartest person in the room," Jim said. Listening first is how he creates a collaborative culture. Regarding authenticity, he told students, "Be enthusiastic about who you are, how you are growing, and the difference you are making to others."
He assured the students that all leaders make mistakes, but good leaders take the time to be honest and transparent with their employees when a mistake has been made. Taking responsibility for mistakes, regardless of a person's title, is an important trait of great leaders.
Finally, Jim spoke about the importance of leveraging diversity at First Bank and hiring based on "who" not "what". He shared that 60% of First Bank's leaders are women and the workforce is 67% non-white. Retaining top talent and providing professional development opportunities is also a priority for First Bank. Additional support is provided to employees through a management trainee program to help build leaders with high-level banking and leadership skills.
CU Denver Business School is grateful to leaders like Jim who lead by example and inspire the next generation of business leaders.
For more information on CU Denver Business School guest speakers and upcoming events, see our event page: https://business.ucdenver.edu/about/events-calendar